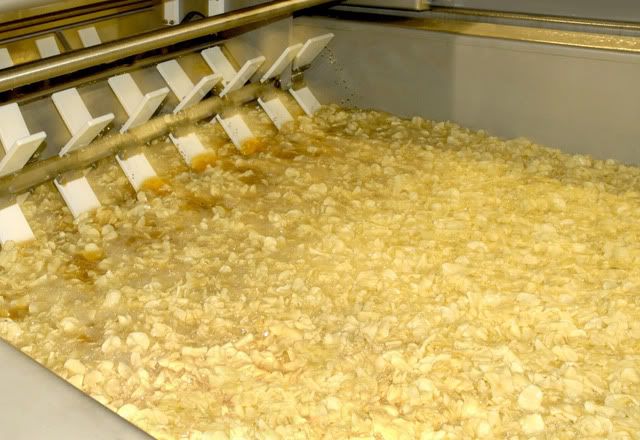 Heat and Control's have launched a new MasterTherm Kettle Fryer (MTKF), which uses a thermal fluid heat exchanger to deliver up to 80 per cent thermal efficiency and over 500 finished lbs/hr of batch fried potato chips.
MTKF can produce any style of kettle chip with excellent consistency.
Oil heating is gentle and uniform throughout the fryer, yet rapidly adjusts to changes in product load.
Standard features include continuous fines removal, electro-plated heat exchanger tubes, Chip-Stirr automatic slice agitation system, PLC control for repeatable batch quality, a full-length hood to conserve energy and protect oil quality, a clean-in-place system, and stack Oil Mist Eliminator.
Single and multiple MKTF fryers are available with potato unloading, storage, washing, and peeling equipment, slice feeders, de-oiling centrifuges, seasoning applicators, conveying, inspection and packaging systems.