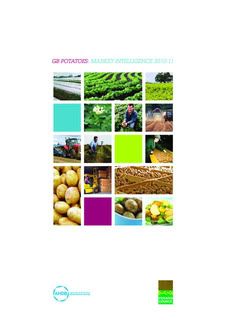 Potato growers and processors looking for good quality market intelligence need look no further than the new publication GB Potatoes: Market Intelligence 2010-11, according to its authors.
The publication offers an overview of the £681m GB farmgate potato industry at national levels and draws attention to the increasing impact of European potato markets on their British counterpart.
An example of the value of the intelligence in the booklet is the fact that Russian Ministry of Agriculture officials said production last year was 22m tonnes, compared with 31m tonnes in 2009, explains AHDB senior potato analyst Jim Davies. "This suggests Russia will need to import more than 500,000t, compared with 375,000t in 2009, creating greater demand for exporters.
"The biggest exporters are usually Holland and Belgium - but the increased export demand will firm the market generally and create opportunities."
Shropshire grower and Potato Council market information committee member Richard Solari says: "Northern European production levels and export opportunities to Eastern Europe have had a positive impact on the British market this season. The booklet tracks Belgian, German, French and Dutch area, yield and production trends for the last five years. This is vital market intelligence for us."