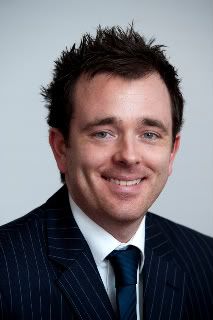 GreenPalm, the certificate trading company that supports and promotes sustainable palm oil production, has appointed Simon Chrismas as Business Development Executive.
Chrismas's role is to expand membership of GreenPalm, a programme that directly supports palm oil producers that use farming and production methods certified by the Roundtable on Sustainable Palm Oil (RSPO).
The GreenPalm system enables businesses to offset their use of palm oil or palm kernel oil by buying certificates representing an equivalent volume produced sustainably.
Chrismas brings to the team experience and knowledge gained in the food manufacturing industry. Most recently he worked at GreenPalm founding company AAK UK for three and a half years, where as a product manager he worked closely with the UK's major retailers, developing and growing the company's private label business with focus on the mustard, condiments, salad dressing and oils categories.
He says: "I'm joining GreenPalm at a very exciting time, with more than 1.3million certificates now traded and support from some of the world's biggest brand names in food, beauty and household care.
"Our goal now is to keep growing support from businesses across all industries that use palm oil and its derivatives, showing companies along the supply chain the benefits of joining GreenPalm. If you look at the total palm oil production in 2010 which stood at 48million tons, 7.5% of that or 3.5million tons was produced by RSPO-certified producers.
"Whilst good progress has been made in a short space of time with certification only beginning two years ago, we are just at the tip of the iceberg. We aim to continue attracting businesses globally, selling the benefits of GreenPalm as an RSPO-approved supply chain option, and it's a challenge I'm thrilled to take on."