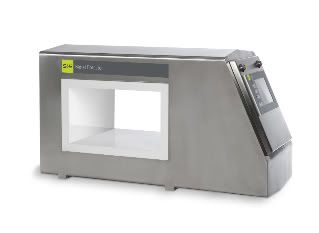 At this year's Interpack S+S Separation and Sorting Technology GmbH will show a range of product inspection systems based on magnet, X-ray, and inductive technology.
The MAGBOX FOOD magnet system and the RAYCON X-ray scanner have been completely redesigned and the new metal detector, SOLUTOR-HF, will make its debut.
All S+S development and design and the majority of the manufacturing operations are based at the head office facility ensuring long term reliability and continuity of both development, spares and customer service.
The completely new SOLUTOR-HF metal detector head has three standard operating frequencies (low, medium, high) making it suitable for a wide range of applications applications. Sensitivity is improved, especially for stainless steel, and is particularly suited for detection tasks in the food industry where high sensitivity is essential.
The sturdy and compact design with smooth surfaces makes cleaning and maintenance quick and simple whilst the the proven GENIUS+ Control Unit, integrated into the detector housing, guarantees compliance with the most demanding hygiene standards.